Our Customer's Words
Discover what our clients say about their experience!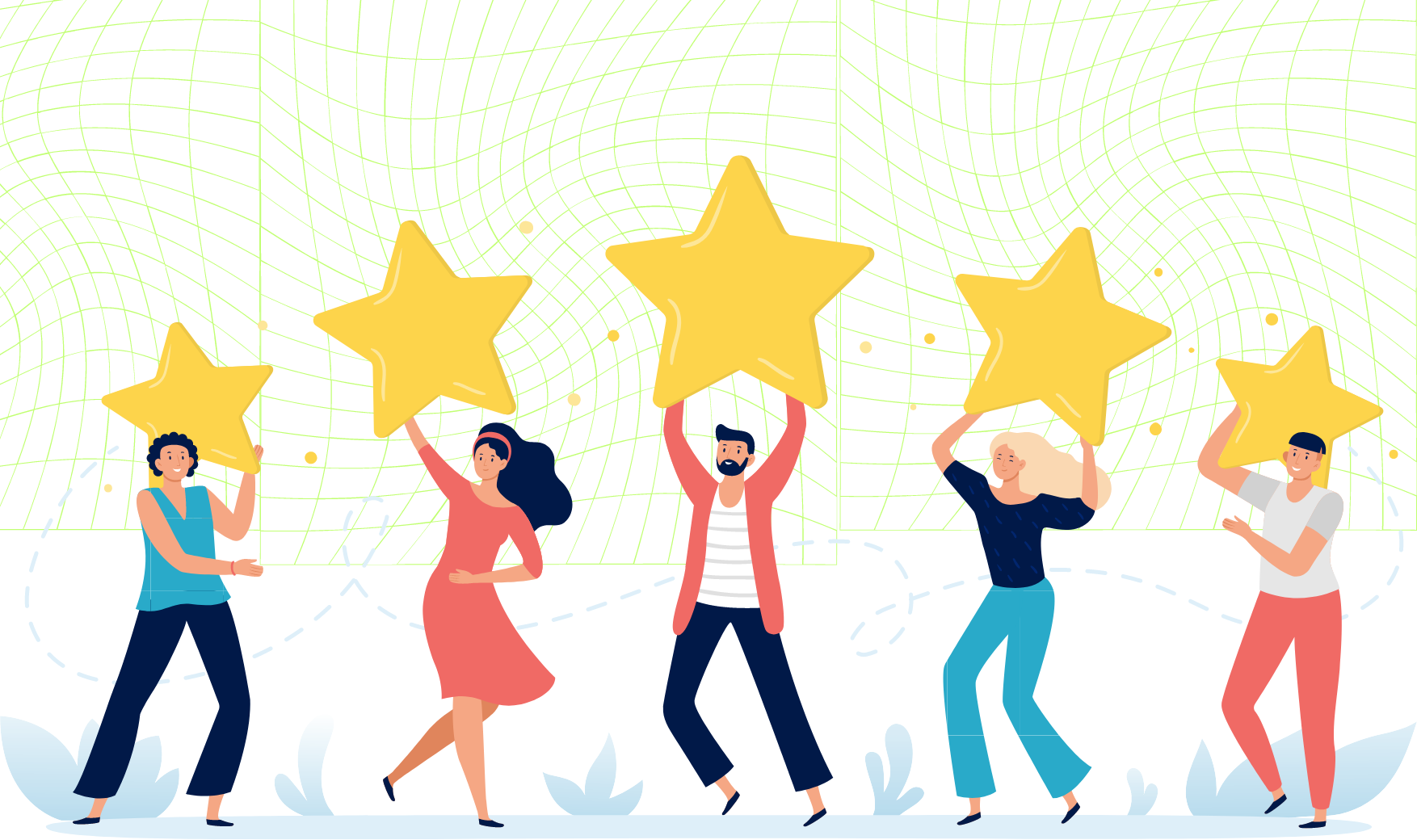 We have successfully translated
1,20,000+ minutes
"we engaged mymrplace for a turkish transcription work. It was a aspecialized job which required understanding for a perticlar game.MyMRPlace Worked with transcribers having gaming experience to deliver flowless transcripts"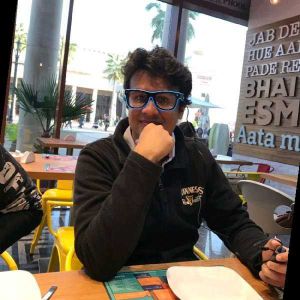 Rahul Malik
/
4Sight Global
"We outsourced transcription and Interpreter to myTranscriptionPlace. Interpreter was friendly and coherent, and the transcriptions were flawless with timely delivery. I wholeheartedly recommend myTranscriptionPlace for any localization requirements."

Mandeep Singh
/
Kantar Lightspeed
"MyMRPlace handled China, Russia, US & UK. We found all transcriptions to be accurate & satisfactory."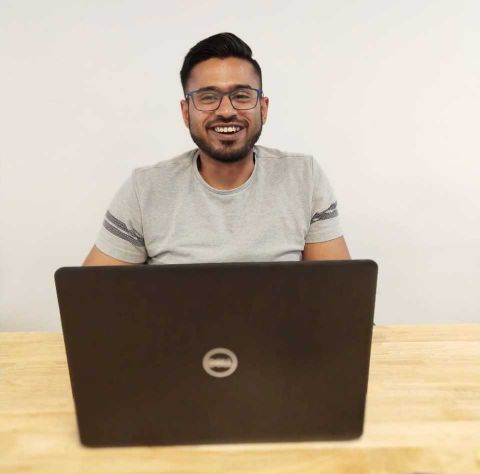 Shray Agarwal
/
Quantum Consumer Solutions
"MphaR works with MyMRPlace team already for a year since early 2022 on various projects. MyMRPlace were supporting us with translation services on a few projects, covering several languages and markets. Specifically, myMRPlace provided translation and interpreting services for few highly complicated scientific projects in the area of treatment of breast cancer, liver cancer and haematology. We also were using their services to translate the documents related to the above mentioned topics as well as the interpreters for languages like Arabic, Spanish, Vietnamese, and Thai. MyMRPlace has been associated with us since the beginning of 2022 and proved to be capable to provide highly qualified translators with a strong knowledge of medical and pharmaceutical terminologies. MyMRPlace team displayed full cooperation in quick comprehension of all our requirements and produced quality work so far. We will continue to use support and services from MyMRPlace and will not hesitate to commission them for projects that might include the UK"
"myTranscriptionPlace's translation service is outstanding. They provided accurate translations for my personal documents, and their professionalism was commendable."
"I highly recommend myTranscriptionPlace for their translation service. They provided accurate translations for my technical documents, and their attention to detail was remarkable."
"I had a challenging document that needed translation, and myTranscriptionPlace handled it with utmost professionalism. The translations were accurate, and they maintained confidentiality."
"myTranscriptionPlace's translation service is reliable and professional. They provided accurate translations for my legal documents, and their expertise in the industry was evident."
"I am extremely satisfied with myTranscriptionPlace's translation service. They helped me translate my medical reports, and their professionalism was commendable."
"myTranscriptionPlace's translation service is exceptional. They provided accurate translations for my marketing materials, and their attention to detail was impressive."
"I highly recommend myTranscriptionPlace for their translation service. They provided accurate translations for my academic papers, and their expertise in the field was evident."
"I had a complex project that required translation, and myTranscriptionPlace handled it with professionalism. Their translations were accurate, and they played a crucial role in my project's success."
"myTranscriptionPlace's translation service is reliable and efficient. They translated my business documents accurately, and their turnaround time was impressive."
"I am extremely satisfied with myTranscriptionPlace's translation service. They helped me translate my legal documents, and their attention to detail was remarkable."
"myTranscriptionPlace's translation service is outstanding. They provided accurate translations for my personal documents, and their professionalism was commendable."
"I highly recommend myTranscriptionPlace for their translation service. They provided accurate translations for my technical documents, and their attention to detail was impressive."
"I had a complex project that required translation, and myTranscriptionPlace exceeded my expectations. Their translations were accurate, and they delivered on time."
"myTranscriptionPlace's translation service is reliable and professional. They provided accurate translations for my marketing materials, and their expertise in the industry was evident."
"I am extremely satisfied with myTranscriptionPlace's translation service. They helped me translate my medical reports, and their attention to detail was remarkable."
"I had a challenging document that needed translation, and myTranscriptionPlace handled it with utmost professionalism. The translations were accurate, and they maintained confidentiality."
"myTranscriptionPlace's translation service is exceptional. They provided accurate translations for my academic papers, and their expertise in the field was evident."
"I highly recommend myTranscriptionPlace for their translation service. They provided accurate translations for my legal documents, and their attention to detail was impressive."
"I had a complex project that required translation, and myTranscriptionPlace exceeded my expectations. Their translations were accurate, and they delivered on time."
"myTranscriptionPlace's translation service is reliable and efficient. They translated my business documents accurately, and their professionalism was commendable."
"I am extremely satisfied with myTranscriptionPlace's translation service. They helped me translate my personal documents, and the translations were flawless."
"myTranscriptionPlace's translation service is exceptional. They provided accurate translations for my technical documents, and their professionalism was commendable."
"I highly recommend myTranscriptionPlace for their translation service. They provided accurate translations for my marketing materials, and their attention to detail was impressive."
"I had a time-sensitive project that required translation, and myTranscriptionPlace delivered excellent results. Their translations were accurate, and they met my deadline."
"myTranscriptionPlace's translation service is reliable and efficient. They translated my academic papers accurately, and their expertise in the field was evident."
"I am extremely satisfied with myTranscriptionPlace's translation service. They helped me translate my business documents, and their attention to detail was remarkable."
"myTranscriptionPlace's translation service is outstanding. They provided accurate translations for my personal documents, and their professionalism was commendable."
"I highly recommend myTranscriptionPlace for their translation service. They provided accurate translations for my technical documents, and their attention to detail was remarkable."
"I had a challenging document that needed translation, and myTranscriptionPlace handled it with utmost professionalism. The translations were accurate, and they maintained confidentiality."
"myTranscriptionPlace's translation service is reliable and professional. They provided accurate translations for my legal documents, and their expertise in the industry was evident."
"I am extremely satisfied with myTranscriptionPlace's translation service. They helped me translate my medical reports, and their professionalism was commendable."
"myTranscriptionPlace's translation service is exceptional. They provided accurate translations for my marketing materials, and their attention to detail was impressive."
"I highly recommend myTranscriptionPlace for their translation service. They provided accurate translations for my academic papers, and their expertise in the field was evident."
"I had a complex project that required translation, and myTranscriptionPlace handled it with professionalism. Their translations were accurate, and they played a crucial role in my project's success."
"myTranscriptionPlace's translation service is reliable and efficient. They translated my business documents accurately, and their turnaround time was impressive."
"I am extremely satisfied with myTranscriptionPlace's translation service. They helped me translate my legal documents, and their attention to detail was remarkable."
"myTranscriptionPlace's translation service is outstanding. They provided accurate translations for my personal documents, and their professionalism was commendable."
"I highly recommend myTranscriptionPlace for their translation service. They provided accurate translations for my technical documents, and their attention to detail was impressive."
"I had a complex project that required translation, and myTranscriptionPlace exceeded my expectations. Their translations were accurate, and they delivered on time."
"myTranscriptionPlace's translation service is reliable and professional. They provided accurate translations for my marketing materials, and their expertise in the industry was evident."
"I am extremely satisfied with myTranscriptionPlace's translation service. They helped me translate my medical reports, and their attention to detail was remarkable."
"I had a challenging document that needed translation, and myTranscriptionPlace handled it with utmost professionalism. The translations were accurate, and they maintained confidentiality."
"myTranscriptionPlace's translation service is exceptional. They provided accurate translations for my academic papers, and their expertise in the field was evident."
"I highly recommend myTranscriptionPlace for their translation service. They provided accurate translations for my legal documents, and their attention to detail was impressive."
"I had a time-sensitive project that needed translation, and myTranscriptionPlace delivered excellent results. Their translations were accurate, and they met my deadline."
"myTranscriptionPlace's translation service is reliable and efficient. They translated my business documents accurately, and their professionalism was commendable."
"I am extremely satisfied with myTranscriptionPlace's translation service. They helped me translate my personal documents, and the translations were flawless."
"myTranscriptionPlace's translation service is outstanding. They provided accurate translations for my technical documents, and their attention to detail was remarkable."
"I highly recommend myTranscriptionPlace for their translation service. They helped me translate my marketing materials, and the translations were spot-on."
"I had a complex legal case that required translation, and myTranscriptionPlace handled it with professionalism. Their translations were accurate, and they played a crucial role in my case."
"myTranscriptionPlace's translation service is reliable and efficient. They translated my personal documents accurately, and their turnaround time was impressive."
"I am extremely satisfied with myTranscriptionPlace's translation service. They helped me translate my academic transcripts, and their attention to detail was impressive."
"myTranscriptionPlace's translation service is exceptional. They provided accurate translations for my business documents, and their professionalism was commendable."
"I had a challenging project that required translation, and myTranscriptionPlace delivered excellent results. Their translations were accurate, and they maintained confidentiality."
"I highly recommend myTranscriptionPlace for their translation service. They provided accurate translations for my medical reports, and their attention to detail was remarkable."
"I had a complex document that needed translation, and myTranscriptionPlace handled it with utmost professionalism. The translations were accurate, and they exceeded my expectations."
"myTranscriptionPlace's translation service is reliable and professional. They provided accurate translations for my legal documents, and their expertise was evident."
"I am extremely satisfied with myTranscriptionPlace's translation service. They helped me translate my personal letters, and the translations were delivered promptly."
"I'm impressed with myTranscriptionPlace's translation service. They provided accurate translations for my technical documents, and their attention to detail was commendable."
"I had a time-sensitive project that required translation, and myTranscriptionPlace delivered excellent results. Their translations were accurate, and they met my deadline."
"myTranscriptionPlace's translation service is outstanding. They provided accurate translations for my marketing materials, and their attention to detail was remarkable."
"I highly recommend myTranscriptionPlace for their translation service. They helped me translate my website content, and the translations were optimized for SEO."
"myTranscriptionPlace's translation service is exceptional. They provided accurate translations for my legal contracts, and their attention to detail was impressive."
"I am extremely satisfied with myTranscriptionPlace's translation service. They helped me translate my personal documents for immigration purposes, and everything was done accurately."
"myTranscriptionPlace's translation service is reliable and efficient. They translated my business documents accurately, ensuring smooth communication with foreign partners."
"I had a tight deadline for translating my research papers, and myTranscriptionPlace delivered on time without compromising quality. Their translations were precise and well-researched."
"I highly recommend myTranscriptionPlace for their translation service. They provided accurate translations for my medical reports, and their attention to detail was impressive."
"I had a challenging document that needed translation, and myTranscriptionPlace delivered excellent results. The translations were accurate, and they exceeded my expectations."
"myTranscriptionPlace's translation service is reliable and efficient. They translated my business documents accurately, ensuring smooth communication with foreign partners."
"I'm grateful for myTranscriptionPlace's translation service. They helped me translate my academic transcripts, and their expertise in the subject matter was evident."
"I had a complex project with multiple languages involved, and myTranscriptionPlace handled it flawlessly. Their translations were accurate, and the final results were exceptional."
"myTranscriptionPlace's translation service is exceptional. They provided accurate translations for my legal contracts, and their attention to detail was impressive."
"I highly recommend myTranscriptionPlace for their translation service. They helped me translate my website content, and the translations were optimized for SEO."
"myTranscriptionPlace's translation service is efficient and accurate. They provided timely translations for my business reports, and their attention to detail was impressive."
"I am extremely satisfied with myTranscriptionPlace's translation service. They helped me translate my legal documents, and their professionalism was exemplary."
"I'm impressed with myTranscriptionPlace's translation service. They provided accurate translations for my technical documents, and their attention to detail was remarkable."
"myTranscriptionPlace's translation service is reliable and professional. They helped me translate my personal letters, and the translations were delivered promptly."
"I had a time-sensitive project that required translation, and myTranscriptionPlace delivered excellent results. Their translations were accurate, and they met my deadline."
"I highly recommend myTranscriptionPlace for their translation service. They helped me translate my marketing materials, and the translations were tailored to my target audience."
"myTranscriptionPlace's translation service is exceptional. They provided accurate translations for my medical reports, and their professionalism was commendable."
"I had a complex document that needed translation, and myTranscriptionPlace handled it with expertise. Their translations were accurate, and they maintained the integrity of the content."
"I am extremely satisfied with myTranscriptionPlace's translation service. They helped me translate my personal documents for immigration purposes, and everything was done accurately."
"myTranscriptionPlace's translation service is reliable and efficient. They translated my business documents accurately, ensuring smooth communication with foreign partners."
"I had a tight deadline for translating my research papers, and myTranscriptionPlace delivered on time without compromising quality. Their translations were precise and well-researched."
"myTranscriptionPlace's translation service is exceptional. They provided accurate translations for my legal contracts, and their attention to detail was impressive."
"I highly recommend myTranscriptionPlace for their translation service. They helped me translate my website content, and the translations were optimized for SEO."
"I had a complex project with multiple languages involved, and myTranscriptionPlace handled it flawlessly. Their translations were accurate, and the final results were exceptional."
"myTranscriptionPlace's translation service is efficient and accurate. They provided timely translations for my business reports, and their attention to detail was impressive."
"I am extremely satisfied with myTranscriptionPlace's translation service. They helped me translate my legal documents, and their professionalism was exemplary."
"I'm impressed with myTranscriptionPlace's translation service. They provided accurate translations for my technical documents, and their attention to detail was remarkable."
"myTranscriptionPlace's translation service is reliable and professional. They helped me translate my personal letters, and the translations were delivered promptly."
" I had a time-sensitive project that required translation, and myTranscriptionPlace delivered excellent results. Their translations were accurate, and they met my deadline."
"I highly recommend myTranscriptionPlace for their translation service. They helped me translate my marketing materials, and the translations were tailored to my target audience."
"myTranscriptionPlace's translation service is exceptional. They provided accurate translations for my medical reports, and their professionalism was commendable."
"I am grateful for myTranscriptionPlace's translation service. They helped me translate my academic transcripts, and their attention to detail was exceptional."
"I had a complex document that needed translation, and myTranscriptionPlace handled it with expertise. Their translations were accurate, and they maintained the integrity of the content."
"myTranscriptionPlace's translation service is reliable and efficient. They translated my business documents accurately, ensuring smooth communication with foreign partners."
"I am extremely satisfied with myTranscriptionPlace's translation service. They helped me translate my personal documents for immigration purposes, and everything was done accurately."
"I had a tight deadline for translating my research papers, and myTranscriptionPlace delivered on time without compromising quality. Their translations were precise and well-researched."
"myTranscriptionPlace's translation service is excellent. They provided accurate translations for my legal contracts, and their attention to detail was impressive."
"I highly recommend myTranscriptionPlace for their translation service. They translated my website content flawlessly, and the translations helped me connect with a wider audience."
"I had a challenging project that required translation, and myTranscriptionPlace handled it with professionalism. Their translations were accurate, and they maintained confidentiality."
"myTranscriptionPlace's translation service is top-notch. They provided accurate translations for my business documents, helping me expand my operations globally."
"I've used myTranscriptionPlace for multiple translation projects, and they have always delivered exceptional results. Their translations are accurate, and their customer service is excellent."
"I'm grateful for myTranscriptionPlace's translation service. They helped me translate my academic papers, and their expertise in the subject matter was evident."
"I had a large volume of documents that needed translation, and myTranscriptionPlace handled it seamlessly. The translations were accurate and delivered on time."
"myTranscriptionPlace's translation service is efficient and reliable. They translated my legal documents accurately, and their attention to detail was impressive."
"I am extremely satisfied with myTranscriptionPlace's translation service. They helped me translate my personal letters, and the translations were delivered promptly."
"I highly recommend myTranscriptionPlace for their translation service. They provided accurate translations for my technical documents, ensuring clear communication with my clients."
"myTranscriptionPlace's translation service is outstanding. They translated my marketing campaigns flawlessly, helping me attract international customers."
"I had a tight deadline for translating my business presentations, and myTranscriptionPlace delivered excellent results. The translations were accurate and helped me communicate effectively."
"I'm impressed with myTranscriptionPlace's translation service. They provided accurate translations for my medical reports, and their attention to detail was exceptional."
"myTranscriptionPlace's translation service exceeded my expectations. They translated my research papers accurately, ensuring my work reached a broader audience."
"I had a complex legal case that required translation, and myTranscriptionPlace handled it with utmost professionalism. The translations were accurate and played a crucial role in my case."
"I am grateful for myTranscriptionPlace's translation service. They helped me translate my family documents, and their professionalism and confidentiality were remarkable."
"I highly recommend myTranscriptionPlace for their translation service. They translated my website content accurately, helping me expand my business globally."
"myTranscriptionPlace's translation service is reliable and affordable. They translated my personal letters with care, and the translations were delivered promptly."
"I needed translations for my marketing materials, and myTranscriptionPlace delivered exceptional results. They understood the tone and context, capturing the essence of my brand."
"I'm impressed with myTranscriptionPlace's translation service. They provided accurate translations for my technical documents, and their attention to detail was outstanding."
"myTranscriptionPlace's translation service is excellent. They helped me translate my business contracts accurately, ensuring smooth communication with foreign clients."
"I had a large project with tight deadlines, and myTranscriptionPlace completed it on time without compromising quality. Their professionalism and expertise are commendable."
"I am extremely satisfied with myTranscriptionPlace's translation service. They translated my academic transcripts, and their attention to detail was exceptional."
"myTranscriptionPlace's translation service is reliable and efficient. They helped me translate my personal documents for visa applications, and everything was done accurately."
"I had a complex legal document that needed translation, and myTranscriptionPlace handled it flawlessly. Their attention to detail and expertise are remarkable."
"I've been using myTranscriptionPlace for my translation needs, and they consistently deliver excellent results. Their translations are precise, and their customer service is exceptional."
"The team at myTranscriptionPlace is professional and knowledgeable. They provided accurate translations for my financial reports, helping me analyze data from different markets."
"I am grateful for myTranscriptionPlace's translation service. They translated my immigration documents accurately, ensuring a smooth transition to a new country."
"myTranscriptionPlace provides top-quality translation services. They helped me translate my technical manuals, and the accuracy of their translations was remarkable."
"I highly recommend myTranscriptionPlace for their translation service. They translated my marketing materials with precision, making sure the message resonated with the target audience."
"The translators at myTranscriptionPlace are skilled professionals who deliver exceptional results. They helped me translate a book, and their attention to detail was impressive."
"I used myTranscriptionPlace for translating my website, and I couldn't be happier with the results. They captured the essence of my brand and adapted the content flawlessly."
"myTranscriptionPlace's translation service is outstanding. They provided accurate translations for my academic papers, helping me communicate my research globally."
"I had a tight deadline for translating my business proposals, and myTranscriptionPlace delivered the translations on time without compromising quality. I'm grateful for their dedication."
"I am delighted with myTranscriptionPlace's translation service. They translated my personal letters with great care, preserving the original meaning and emotions."
"myTranscriptionPlace's translation service is reliable and efficient. They helped me translate legal contracts, and the accuracy of their translations was impressive."
"I've used myTranscriptionPlace multiple times for my translation needs, and they have never disappointed. Their translations are precise, and their customer support is fantastic."
"I had a challenging project with a tight deadline, and myTranscriptionPlace handled it brilliantly. Their translations were accurate, and their customer service was exceptional."
"The translation service provided by myTranscriptionPlace is excellent. They are responsive, professional, and delivered the translations ahead of schedule."
"myTranscriptionPlace's translation service saved me a lot of time and effort. They provided high-quality translations for my research papers, ensuring my work reached a wider audience."
"I'm grateful for myTranscriptionPlace's translation service. They translated my medical records accurately, and the translations were crucial for my treatment abroad."
"I had a large volume of documents that needed to be translated, and myTranscriptionPlace handled the project efficiently. Their translations were impeccable."
"myTranscriptionPlace's translation service is fast, accurate, and affordable. They helped me translate my personal documents with great attention to detail."
"I highly recommend myTranscriptionPlace for translation services. They have a talented team of translators who understand the nuances of different languages."
"I am impressed with myTranscriptionPlace's translation service. They translated my website content flawlessly, helping me attract international customers."
"I needed technical documents translated, and myTranscriptionPlace did an outstanding job. The translated documents were well-researched and technically accurate."
"myTranscriptionPlace offers reliable and accurate translation services. Their team is professional, and they delivered the translations on time. I'm a happy customer!"
"I had a complex document that required translation, and myTranscriptionPlace handled it with precision. Their translators have a deep understanding of the subject matter."
"myTranscriptionPlace's translation service is exceptional. They translated my marketing materials flawlessly, and the final results helped me reach a broader audience."
"I have been using myTranscriptionPlace for my translation needs for a while now, and I am always impressed with their quality and efficiency. They are my go-to translation service."
"I needed urgent translation services, and myTranscriptionPlace exceeded my expectations. They provided fast and accurate translations, and their customer service was top-notch."
"The team at myTranscriptionPlace delivered excellent translations for my legal documents. Their attention to detail and professionalism are commendable."
"I am extremely satisfied with myTranscriptionPlace's translation service. They provided accurate and timely translations for my business documents. Highly recommended!"
"Great service! End result of the service provided was fantastic. Very thankful!"
"myTranscriptionPlace's translation service is reliable and efficient. They translated my business documents accurately, and their professionalism was commendable."
"I am extremely satisfied with myTranscriptionPlace's translation service. They helped me translate my personal documents, and the translations were flawless."
"myTranscriptionPlace's translation service is exceptional. They provided accurate translations for my technical documents, and their professionalism was commendable."
"I highly recommend myTranscriptionPlace for their translation service. They provided accurate translations for my marketing materials, and their attention to detail was impressive."
"I had a time-sensitive project that required translation, and myTranscriptionPlace delivered excellent results. Their translations were accurate, and they met my deadline."
"myTranscriptionPlace's translation service is reliable and efficient. They translated my academic papers accurately, and their expertise in the field was evident."
"I am extremely satisfied with myTranscriptionPlace's translation service. They helped me translate my business documents, and their attention to detail was remarkable."
"It wasn't at all a smooth process. It seems like your team isn't ready for my order e.g. no Korean team to attend to my order. Don't accept an order if you can't commit."
"The quality of transcript was great but it was 5 days overdue (and I was generous with time and chose the 5-day option)"
"We paid extra for a quicker turnaround but the order was delayed and we didn't receive a cost adjustment for the delay. The transcription quality was good though."